If you want to help your employees:
Quit smoking

Reduce office-related stress

Manage their weight

Make better, healthier, and more informed decisions about their health
then you are a great candidate for our health coaching program. It's a great supplement for any corporate wellness program.
Health Coaching
and Engagement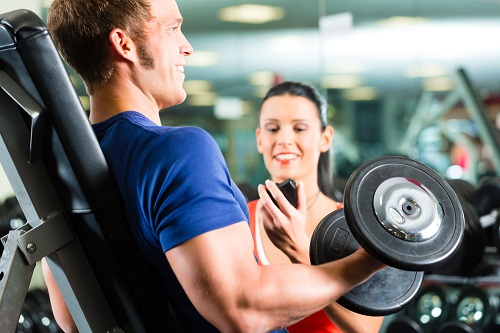 Most companies that implement a corporate wellness program run into problems at some point. The most common problem is lack of engagement. If your employees are not engaged in and excited about your wellness program, then it's not going to be a success. There are many methods to boosting engagement, but we have found that adding a health coaching program is the best way to get employees more involved.
Health coaching puts a friendly and encouraging face on the wellness program. Employees will find it easier to get engaged because a Health Coach provides a personal touch. Health Coaches can help employees by educating them about health and wellness, encouraging them to make healthier choices, and providing a support system as each employee strives to make positive life changes.
How to Incorporate Health Coaches
Thankfully, a health coaching program is very easy to incorporate into your wellness program. You can use Health Coaches in a variety of roles. You could host weekly or monthly "Lunch and Learns" in which a health professional comes in and speaks to a group of employees. Health Coaches can lead these sessions or sit with the employee they're working with and start a discussion after the talk. The best way to utilize Health Coaches is to make them visible and available to employees on a regular basis. Health coaches could have weekly appointments with each employee to check in and see how they are doing. Health coaches can also lead and guide employees as they participate in group challenges or individual accomplishments.
Making the Decision
Health coaching is easy to assimilate into your corporate wellness program, so all you have to do is decide to do so. Wellworks offers a quality health coaching program and assistance in implementation. Health Coaches can offer advice on a variety of topics including, but not limited to:
Stress and weight management

Exercise and fitness

Tips for lowering blood pressure and managing high cholesterol

Nutrition

And much more
Contact Wellworks to find out how you can boost your wellness program engagement by including a health coaching aspect. We also offer a health coaching dashboard to make inclusion even easier. Health Coaches can keep employees accountable, send encouraging messages, manage information and metrics results, and more. If you're interested please contact us directly.