Why Should an Employer Consider Implementing a Wellness Program?
According to a recent write-up in the Harvard Business Review, the most beneficial components of a workplace wellness program combine lifestyle-management and disease-management. The study further stressed the benefits of preventative screenings and measures associated with disease management, yielding an 86% increase in hard health care cost savings. This equated to $136 in cost savings per employee.
Similar studies have demonstrated the added benefit of reduced absenteeism – close to a 20% reduction. There are many more benefits of workplace wellness programs. Learn how the more integrative a program is, the better savings, employee retention and overall morale will spread throughout corporate culture.
Why Should an Employer Consider Implementing a Wellness Program?
Benefits of workplace wellness programs have the capability to provide a company with a strategic advantage through investment in human resources. Employee vitality is linked to productivity – a common sense fact that's confirmed by scientific research. How, then, do you ensure that employees are making the most of an implemented health and wellness program?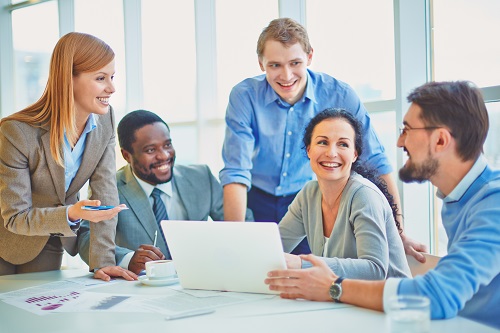 Evaluating the components that will most likely meet the health and wellness needs of employees while maximizing the use and efficacy of programming is strongly correlated to incentives. Each workplace has its own culture and prerogatives that inform how an employer might best promote employee participation. At Wellworks For You, we recognize your distinctiveness as a company and allow this understanding to advise our development of customized programing for you.
Sometimes, it's necessary to take a survey or implement a health screening as a preliminary step towards creating programs that will best fit your employees' needs. We also offer options for basic, well-rounded wellness programming if you are starting from scratch and want to provide the foundation for your employees' wellness. You won't regret the investment!
The
Benefits of Wellness Programs
Ensured
It's clear that the primary benefits of wellness programs are improved health and well-being. Empowering employees to reduce stress and muscle tension while on the job will in turn help with weight loss, increased energy, lower cholesterol and blood pressure, save money on prescriptions and create better sleep habits. Having a readily available wellness program, in a place where many spend 40-plus hours a week, sets employees up for success, saves you money as an employer and creates a stronger sense of community and cultural contentment.

What are Workplace Wellness Programs Offered by Wellworks For You?
We offer a variety of programs which can be seen in more detail on our Programs page. To give a brief summary, we provide programs in:
Health Screening and Data Management
Health Risk Assessment tools
Comprehensive reporting systems
Health Fair Management
Health Risk Assessments
Onsite Preventive Screenings
Incentives
Incentive Management
Wellness Rewards
Education
Newsletters and Bulletins (education)
Corporate "Lunch and Learns"
Health Activities and Services
Disease Management
Health Coaching
Telemedicine
Smoking Cessation Program
Pedometer Program
Wellness Challenges
To begin experiencing the benefits of wellness programs at your company, contact us today for a free consultation on the unique needs of your workplace. Wellworks For You: 800.425.4657