A Wellworks For You Blog
At Wellworks For You, we work to customize every program we provide to ensure its maximum effectiveness for the targeted employee base. Our wellness challenges are just one of the many programs that we offer for our valued clients. Wellworks For You has over 40 canned challenges including walking challenges, weight loss challenges, and healthy habits challenges for you to provide your clients! Check out our Top 4 Reasons to Run Wellness Challenges At Work below and contact our sales team today to learn more about how your clients can begin one of our wellness challenges today!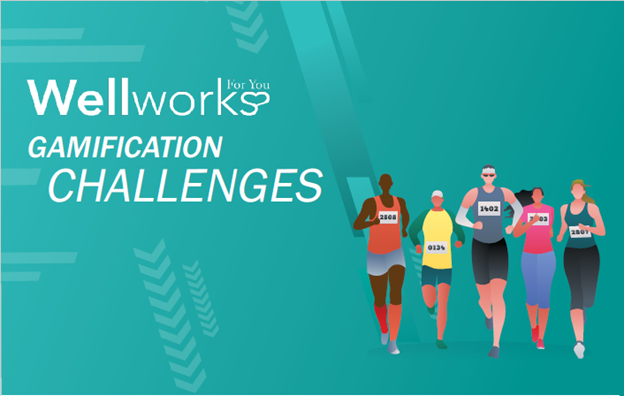 Wellness challenges are growing in popularity in companies that run official wellness programs and even in those that do not. This is because challenges are easy to participate in and are a great way to boost overall morale, improve health and have a good time at work. Below are a few more reasons why this may be a great idea for your workplace!
Boost Participation
Are you attempting to run a workplace wellness program but failing to see much interest or engagement? Wellness challenges may be the answer! Employees will find that the challenges offered are easy to participate in, provide rewards and incentives and provide a host of benefits such as: creating new relationships at work, reaching health goals, gaining more energy, and becoming more informed on a wide range of topics.
Have Fun
Wellness challenges can be creative and constantly changing. Some may last a week, others a month or more and each can be different in order to cater to different personality types. No matter what his or her specific goals or motivations may be, each employee will be sure to find something that sparks their interest and have a great time doing it along with their co-workers!
Create a Culture
If you are looking to make your workforce more health conscious, more productive, happier, fuller of energy, better bonded and more excited about working for your company, start running some wellness challenges! These activities are a great catalyst to creating a healthier environment in your workplace and helping employees create a new culture.
See Results
Employees and employers alike will be thrilled with the outcome of challenges. Participants will begin reaching all sorts of health goals and growing in their awareness of the need for healthy lifestyle choices, which, in turn, will allow companies to begin saving money on healthcare costs, seeing more productive and engaged employees and having a lower turnaround rate.