Find out what naturally skinny people do to prevent weight gain during the holidays.
Health Experts Reveal 9 Healthy Weight Loss Ideas For the Holiday Season
Ahhh, it's the holidays again. The warm glow of lights, fireside chats, office parties, reconnecting friendships, laughter, and goodwill. And what do you have to show for it?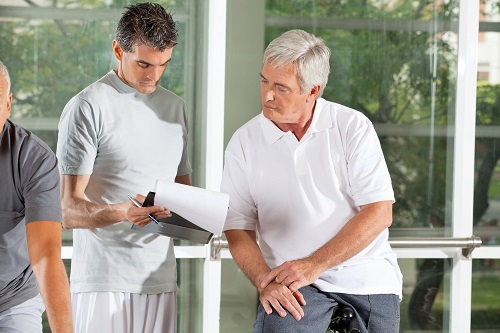 A re-gift and about 5 extra pounds.
The re-gift is easy to deal with. The 5 extra pounds, however, prove much more of a challenge. And while it only took a few parties and an extra drink or two to put on the poundage, it certainly takes much more work to get it off.
If you run this cycle every November through January and instead want to employ some healthy weight loss ideas, try these 9 simple tips for keeping the scale decreasing and your energy increasing this December.
1. Have a game plan
First, and most importantly, don't go anywhere without a plan of action concerning your eating routine. Determine whether or not you will eat dessert, chips, high-fat items, etc. This would be a good time to set a plan for how often you will eat these higher calorie items and at which parties.
For instance, perhaps you would allow yourself one dessert serving a week, regardless of how many parties you attend. Whatever you decide, make sure your plan is reasonable, as well as beneficial.
Remember, you're focused on healthy weight loss, so make sure this plan doesn't include two cookies every evening and no skipping breakfast.
2. Don't eradicate, just lessen
Experts have proven that a diet too strict in nature very rarely succeeds. And success in refraining will be even less likely during the holidays when food is such an integral part of the holiday enjoyment.
Healthy weight loss ideas focus on sustainable lifestyle eating, not drastic diets that are hard to keep. So allow yourself a dessert occasionally, or a small handful of chips. Just make sure that your portions are smaller and the frequency is less often.
3. Choose a smaller plate
If plate size is an option, always choose the smaller one. Psychologically, our minds feel greater satiety when our plates appear "full" to us and we've eaten everything on our plate. It takes less calories to fill up a smaller plate, but you still achieve the mental reward of eating a "full plate."
4. Bring something healthy
If it's a potluck style event, bring one of your favorite healthy dishes so you have an option you enjoy. Bring something that includes fruits or veggies as those options are usually scarce at holiday parties. But make sure that it's full of flavor and fun for you to eat!
Options may include a fruit salad with sweet balsamic poppy seed dressing, whole grain crackers with goat cheese and whole fruit spread overtop, or whole grain pita chips and your favorite veggies with roasted garlic hummus.
Check out blogs, websites, and Pinterest for a plethora of healthy and flavorful options.
5. Sneak in a substitute
For those times when you are not eating a dessert, bring along a few squares of good quality dark chocolate to enjoy at the end of your meal. The rich taste of dark chocolate satisfies the sweet tooth with much less sugar and a fraction of the fat.
6. Choose your alcohol wisely
Opt for wine (preferably red) instead of beer or high-sugar mixed drinks. The caloric difference here is vast, but you still get the enjoyment of a glass or two of alcohol. Healthy diet ideas can include limited alcohol consumption.
7. Fill your plate with the right foods
If you get to choose your food, focus on filling up with items that are:
high in fiber (whole grain breads, crackers, veggies and fruits)

low in sugar (sweet sauces and dips pack a lot of sugar, opt for savory items)

healthy fats (dressings made with olive oil, nuts, yogurt)

less processed (choose the items that are the closest to their natural state as possible)
8. Focus on your food
Don't merely snack a little here and there. Be intentional about when you will eat your plate of food and choose a place within the environment where you know you'll be able to focus on what you're eating and enjoy it to the fullest. Take time to enjoy the unique flavors, especially the foods that you are allowing yourself as a treat (desserts, high fat items, etc.).
Avoid talking with someone that makes you nervous or uneasy during this time. You won't focus on what you're eating and chances are you will still feel hungry afterwards.
9. Drink more water
Choose to drink two full glasses of water before attending an event, or only allow yourself to eat after you've had a glass of water at the party. Drinking more water not only fills you up, but it also aids your body in cleansing toxins that will be an inevitable build up from the rich food you will be consuming.
Just about every diet out there suggests drinking more water. So if you want to avoid weight gain this holiday season, start with this one simple tip.
For more healthy weight loss ideas, visit www.wellworksforyou.com or call us at 1-800-425-4657. Wellworks For You provides programs, tips, and various helps on keeping your body in a healthy state this Christmas.
Healthy Weight Loss Ideas | Healthy Diet Ideas