Learn more about wellness for my company with these quick tips.
I once overheard an employee discussing their inability to reach their health goals because of a lack of time and resources. "I have to be at work all day, 7, 8 hours for 5 days a week. Then I go home and make dinner and there goes the rest of my evening. How does anyone have the time to go to the gym, let alone be able to afford the membership fees?"
Comments like this aren't uncommon for many people working a 40 hour week that involves mainly sitting at a desk for hours at a time. A sedentary lifestyle leads to many health problems that might otherwise have been prevented, had they taken the time to workout just half an hour, 3-5 days a week. But with a suburban landscape demanding you to get in the car every time you need to go somewhere, it becomes a matter of needing some serious motivation once you've finished your workday. But what if your fitness activities were more accessible…more centrally located in your routine…such as at the company itself?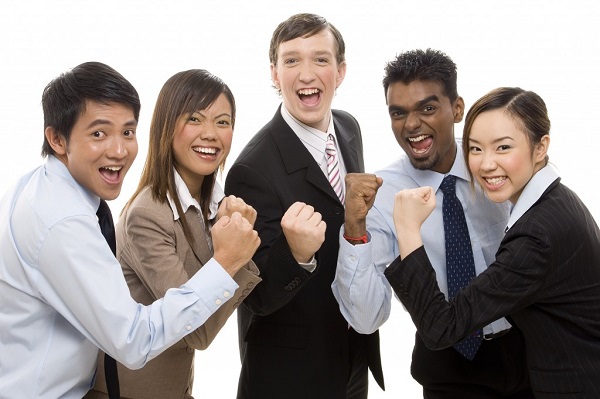 "Wellness for my company" doesn't have to be just a pipe dream. You can have it at an affordable cost that will multiply the health benefits for your employees. Statistics show that companies offering corporate wellness programs report higher levels of employee satisfaction, more collegiality bringing better company culture, and a decrease in preventable diseases, saving on costs for the company.
Wellness for My Company: A Few Tips
"What's my image of wellness for my company?"
Think about it. What would you ask for if you had the ability to choose fitness and other wellness activities that were onsite and free to you at any time? Would you choose educational lunches teaching you the most current research on the best ways to eat and exercise for optimal health? Would it be a walking challenge or other active program that you could do individually, or in a team with other colleagues? Perhaps you'd be most interested in a package that included a variety of activities to complete in competition with other teams!
Our tips for your company's wellness:
Choose integration. It's best to contract the right variety of wellness services so that employees get the full range of benefits. For example, a health risk prevention test, educational services, and a fitness activity might be a good package to start if you're working with a limited budget. Always think about ways in which you can integrate the services that you're offering so that employees get a range, rather than just one type, of benefits.
Creativity can make or break you. The extra effort to incorporate incentives, programmatize activities, and make things into games or competitions can do a lot in encouraging people to get involved. Many times the hardest part of developing wellness for my company is not installing the programs, it's figuring out how to make people aware of them.
Positivity is key. Wellness is all about feeling good, right? At Wellworks For You we're all about figuring out how to help people reach their potential through an experience of total wellness. When you're bringing new programs to the company, don't forget that helping people to feel positive about what's happening because they are aware of the benefits is vital to ensuring continued participation! Who doesn't want to be well? So fitness activities should reflect the positive nature of the mission you're carrying out.
Want to learn more about wellness for my company? Wellworks For You offers a variety of wellness programs designed to help you and your employees experience the best of health. Check out our program offerings here.