How are Corporate Wellness Objectives Used to Ensure Program Success?
A corporate wellness program must include several components in order to be considered as being "best practice." A program should seek to involve all employees and target the workplace environment so that it encourages healthy decisions (for example, including healthy choices rather than only junk food in the vending machines).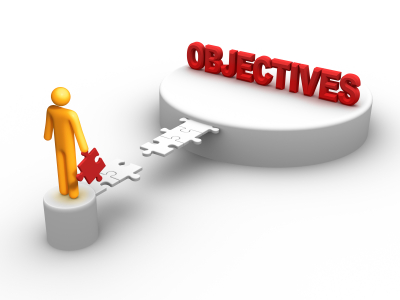 The best wellness programs will be consistent with the organization's mission and include corporate wellness objectives that help to focus the results of the program. To know whether a program is successful, there must be a baseline test in the beginning to measure participants' wellness and health trajectories. Then, a post-test should be taken after some time in the program or at its end. For example, an employee could choose to do a walking program and be asked to complete a questionnaire before starting, and then complete the same questionnaire at the end. Or, the employee might get a physical before starting, and have the same measurements taken at the end. Whatever type the test may be, the important thing is that it is informed by the particular corporate wellness objectives of that program so that by program close, the participant knows if he/she has met the objectives of that program.
Types of Corporate Wellness Objectives
Objectives should be specific, giving you a quantifiable measure to determine whether a program has met its goals. There are two types of corporate wellness objectives that could be considered in the running of a program. First, there are process objectives, which deal mainly with program outputs. Outputs relate to activities delivered by the program in order to reach the program outcome, ie, number of employees participating, number of participants completing HRAs, number of participants seen in follow-up. Corporate wellness objectives can also deal with outcomes. Outcomes are more a matter of what the activities have produced, i.e. how many participants have improved fitness level, decreased cholesterol, etc. Using the post-test, you count how many participants have met the goals of that particular program.
Choose Wellworks For You
Wellworks For You provides a scientific, evidence-driven approach to improving wellness for corporations. We focus on outputs and outcomes in order to ascertain the success of the programs in your company so that we can customize for a better fit. Every company is different, and so we believe that wellness programs need to reflect that. Choose us to begin your company's wellness journey today, and we will assist you in helping meet your corporate wellness objectives.