Lowering Healthcare Costs and Wellness Program Expenses Can be Done
Are you a business owner or manager interested in lowering healthcare costs and wellness program expenses but not interested in compromising the quality of the healthcare plans or wellness program activities you are currently offering your employees? While your goal may seem rather lofty to many onlookers, we believe it is achievable.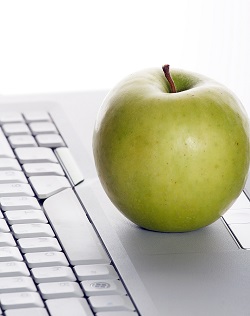 With a little creativity, education, time and effort, you can move towards lowering healthcare costs and wellness expenses in your company. Employees can continue or even begin to enjoy the benefits of high quality healthcare and a company that cares enough for their wellbeing to provide wellness program opportunities.
Studies have made it clear that beginning a wellness campaign in your workplace is one way of lowering healthcare costs. The difficulty for many companies comes in when leaders are faced with the tough decision about how much time, energy and resources they want to or can afford to put into making that wellness program a quality and effective offering.
How Wellworks For You can Help
Wellworks For You has been working for several years to find and offer this exact balance to interested clients. We are a professional wellness company that aids clients of all shapes and sizes in designing, implementing and managing wellness programs. We know that lower healthcare costs and wellness costs are both great goals and strive to help our clients achieve them both simultaneously.
When the exact needs of each client are taken into consideration before any design is even made up, wellness programs can provide employees with incredible opportunities to achieve personal health goals and companies with the benefit of lowering healthcare costs. We believe that this key customization makes the goals of lowering healthcare costs and wellness program costs achievable. Only when a wellness program is designed to be the most efficiently run program it can be, can a company save costs on both ends of the spectrum.
What is so exciting is that beyond saving money, Wellworks For You clients receive some of the highest quality, most creative wellness program ideas and offerings available on the market today. These unique services will have your employees on the track to better health in no time and will ultimately provide your company with a happier, healthier and more productive workforce!
For more information or to schedule services from us, please contact us now.