About Health Risk Assessments
If you're in the health and wellness industry, than you know all about health risk assessments. If you're in the corporate world, then you may not be as familiar with the term. Health risk assessments are used by wellness companies and programs to evaluate the current physical and mental condition of all employees. These assessments can provide valuable information to both you, the employer, and to the individual, the employee.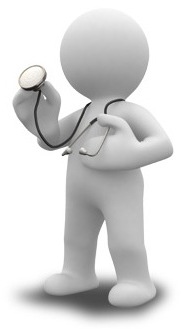 These simple assessments consist of three components: a questionnaire, a score calculator, and some feedback. Health risk assessments are highly recommended for any corporation using a corporate wellness program. A health risk assessments is what can build the foundation for a successful and relevant workplace wellness program to take root and flourish. People must first understand what challenges they may be facing. A wellness program can guide them as they make healthier choices along the way.
The Purpose and Function
Our Know Your Number® Health Risk Assessment is an evidence-based education tool that evaluates each individual employee for some of the most costly chronic diseases. These conditions include CHD, stroke, CHF, diabetes, and lung, breast, colon, and prostate cancer. These simple reports will clearly display an employee's disease risk along with a peer comparison for accuracy. The primary purpose of health risk assessments is to show employees whether they are at risk for any of the listed conditions. Most of these conditions can be prevented or treated with changes to lifestyle, behavior, and diet. Wellworks always puts a focus on holistic health, which takes the big picture into account. Health risk assessments are just part of this big picture.
HRA Results
Health risk assessments have many positive results. At Wellworks, we believe that the greatest result of these health risk assessments is that an individual can see their status and then choose to do something about any negative health factors they may currently be experiencing. Health risk assessments provide the following results:
Addresses wellness and disease management
Provides a personalized risk reduction plan
Provides gender and age-matched risk comparisons for clarity
Accurate results based on evidence and disease risk remodeling
Clearly communicates 9 different chronic disease risks, if applicable
Clearly communicates disease-specific modifiable risks
Not only are all these results available, but you will also have access to these assessments without purchasing any extra software. Through Wellworks, you will have 24/7 web access to everything you need.
For More Information
If you're interested in more information about Wellworks, what we do, what we offer, or health risks assessments, contact us or visit our website. We have lots of helpful content online for both employers and employees. If you're considering adding a corporate wellness program to your workplace, we would love to sit down with you and see how we can help you.