Many people appreciate the benefits of working one-on-one with a trusted individual when it comes to keeping up with their lifestyle and healthcare goals. A health coach program will provide your employees with direct access to personal health coaches who can assist them in achieving their goals. Health coaches provide a ton of support for wellness program participants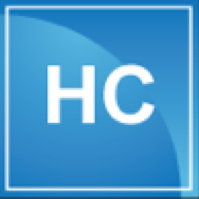 and aid you in the process of encouraging a happier, healthier workforce… and, of course, saving money in the process!
What Can A Health Coach Program Provide for my Employees?
1. Accountability
Staying consistent with an exercise program or always making the right diet choices can be difficult when you're working at it all alone. A health coach program allows employees to be partnered up with personal coaches who can act as accountability partners for the lifestyle choices their "students" are making. When employees know that there is someone else keeping track of progress and keeping them focused, they are much more likely to actually achieve the goals they set for themselves.
2. Encouragement
Whether a person can stay disciplined all on his or her own is one thing, but being your own cheerleader can get old fast. A health coach program allows employees to receive the encouragement they need to keep them motivated towards wellness in the daily choices they make. It is valuable for them to simply know that there is someone else who genuinely cares about their well-being and is cheering them on to continually move in the right direction.
3. Direction
Many times, people just are not sure what choices they should be making. General decisions can be made with a little common sense or basic education, but when it comes to specific health goals, individuals sometime struggle to pinpoint where their focus should be. A health coach works with an individual employee to help him or her better understand health needs, strengths, weaknesses, and potential diseases and risk factors. Once these topics are thoroughly discussed and understood, a health coach can help a person set up a customized fitness, lifestyle, and diet plan for his or her needs.

For more information on health coach programs or to discover the unique design of a comprehensive Wellworks For You wellness program, contact us today.