Wellworks for You has created a helpful and user-friendly employee wellness portal so that each of our clients can offer their participating members access to a customized website to manage their wellness program. Our team constantly looks for new and innovative ways to create useful features as well as enhance the user experience on our wellness website. This employee wellness portal is just one of the ways that we offer creative solutions to our clients' needs. Our portal offers several unique features including a secure homepage login, personalized metrics, the ability to track incentives, customizable settings, and notices for upcoming programs and events.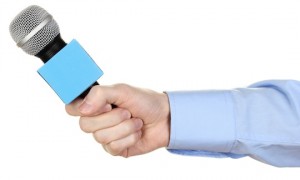 Many clients have never had access to a customizable tool like this in the past. So, for those who may be wondering what our portal is like and how it can benefit their members, we've put together an interview with Heather – an average WW4U Online user. You can check out her responses below to learn more about how the portal can be put to use at your workplace!
An Interview with an Employee Wellness Portal User
Interviewer: Hi, Heather! Thanks for allowing us to ask you a few questions about your overall experience with the employee wellness portal. First of all, did you feel like this tool was user-friendly or was it difficult to understand?
Heather: One of the things I really like about the employee wellness portal is how simple it is to figure out. When you're at work all day, the last thing you want to do is put another task on your list. But using the portal didn't feel like a task at all. The different sections and functions were clearly marked and I found it easy to navigate after just a few minutes.
Interviewer: That is great. Hopefully our other clients are having the same experience. So, what are a few of your favorite features on the online wellness portal?
Heather: Well, personally, I like using the pedometer program. I do get on the portal from my computer from time to time, but honestly, I just downloaded the app on my iphone and I mostly access the portal that way. The pedometer program is so easy to use through the app and, of course, I always have my phone with me so I like to take walks several times a week and track my progress on the WW4U Online App. It's great because I get rewards at work through that program and I've seen the personal results as well – I'm down 10 pounds and have more energy since I started walking more regularly!
Interviewer: Congratulations! Can you explain a little more about how the tools on the portal have been helpful in achieving your personal wellness goals?
Heather: Well, besides the pedometer tracking program, which has helped me lose weight, I have also wanted to quit smoking for about five years now. Every time I tried in the past, I found that it was just too hard to do it on my own. But my family really wants me to quit so when my employer mentioned the option for this online smoking cessation program, I was very interested. Besides the meetings and health coach appointments that we've had access to at work, the employee wellness portal also tracks my progress in the program online and provides me with encouragement and incentives along the way. And I believe that soon I will be able to communicate and schedule appointments with my health coach through the portal as well…is that correct?
Interviewer: Yes! You're right. The coach's corner feature is coming soon, so stay on the lookout for that. Anything else you'd like to share with us about your experience using WW4U Online?
Heather: Yes, actually, I wanted to mention that English is my second language, so when I found out that the portal was available in Spanish, I was so excited! It's really nice to have the luxury of having resources available in my primary language. I really appreciated having that option. The web portal truly is a customizable tool. I've found it to be very useful on many levels.
Interviewer: Thanks so much for sharing, Heather. We love meeting clients who are taking their health seriously and who are making good use of the WW4U Online portal. We wish you the best of luck on your wellness journey and appreciate your feedback.