Accessibility (it's All About the Tech)
There are a variety of workplace wellness program models. Due to their growing popularity, there is also quite a bit of discussion on which wellness program model is the most effective. With many businesses deciding to implement their own corporate wellness program, everyone is asking the question, "What is the best wellness program?"
"ROI" has long been associated with a quality and efficient corporate wellness program. More recently, however, statistics and studies have pointed to some additional concrete makings of the best in corporate wellness programs: accessibility, health screenings, support and customization/variety.
Accessibility (it's All About the Tech)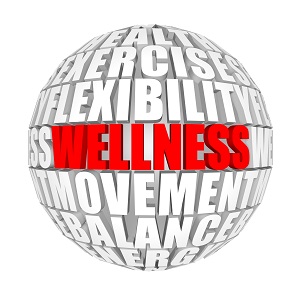 In an age where tech rules, it's no longer a luxury to have instant accessibility, it's an expectation – and health and wellness are no exception. With smart devices and apps like Apple Watch, Garmin, Google Fit and more, any wellness program that allows interconnectivity and compatibility will likely engage employees more than one that is devoid of technical offerings.
Wellworks For You understands this need, that's why our smartphone app enables users to track steps, stay connected to the latest wellness programs, keep up on nutrition and fitness information, communicate with a health coach, access the company calendar and more.
Health Screenings
Did you know that according to the Healthcare Trends Institute (HTI), the most popular wellness programs of 2015, were those that included preventative and/or biometric screenings? Making screenings available onsite allows employees to track information vital to continued health and wellness, such as blood pressure, BMI, cholesterol and more.
Remaining informed about the state of their health empowers employees to make the necessary adjustments and actions to maintain overall wellness. Making the screenings available in the workplace also demonstrates that the company values the health and wellbeing of their employees. Preventative health also contributes to reducing absenteeism; employees who routinely monitor health and wellness will experience better overall health.
Support
Part of what studies have revealed in the best wellness program is accountability. Having a workplace wellness program that lacks comprehensive reporting and program management makes accountability more difficult to achieve. Employers need to know that the program they have implemented is running efficiently and producing an optimal ROI. Real-time reporting that evaluates incentive management and health data analytics is a quantifiable means of accomplishing this, and in doing so will allow employers to make the necessary improvements and adjustments to engage employees.
Customization and Variety
Results-based wellness programs attempt to truly impact the lives of employees by determining what really works for each particular group and even more specifically, for each individual employee. By offering different types of events and challenges, smoking cessation programs, health screenings, nutritional and fitness information and tutorials, employees are more likely to be active and involved in a workplace wellness program. Participation and engagement are key components to having the best wellness program for a particular corporate environment, but in order to effectively do this employees need to have a voice.
Updated on: June, 15 2017 at 11:45 am