Don't be intimidated by the biometric screening process – it can have life saving results!
As they say, when starting a journey, the first step is the hardest. Without taking that first step, you're simply standing still – which is exactly what Mark was doing before he signed up for a biometric screening program at work.
He knew he needed to lose some weight to be healthy, "I knew for awhile it was something I'd have to do something about, at some point," he remembers. "Being overweight is not a new thing for me; I've had weight problems most of my life."
This time was a little different though. Mark has lost weight before, "I'd keep it off for a couple of years, but then life gets in the way and you slowly get off track again. This was the worst time though, I normally have to lose thirty, maybe forty pounds, but this time it was sixty, so I had definitely let myself get away."
It just so happened that his workplace was offering biometric screenings as part of their employee health plan. Mark says it was the "in your face reminder" that he needed. Many offices and workplaces are making onsite preventive screenings a component of their employee wellness programs for exactly that reason. We are all trying to do a million things at once – working eight (or more!) hours a day, driving the kids back and forth, battling the never-ending pile of laundry – when are we supposed to squeeze in a trip to the doctor's office for a check-up?
That's the beauty of an onsite biometric screening program – they come to you. A technician will check your height, weight, waist circumference, blood pressure and cholesterol levels, and other simple tests to give you a better picture of your current health. They then go over your results with you personally so that you know what you're doing well, and what areas could use some improvement. Learning if you are at risk for heart disease, diabetes, or other health concerns gives you the ability to make the changes that can prevent or lessen them.
"I was very pleased with the person who did the interview with me," Mark says, "We talked about the fact that most of the negative things were caused by the fact that my weight was too high. Seeing it in writing and talking about it really brought forth that I needed to do something about it."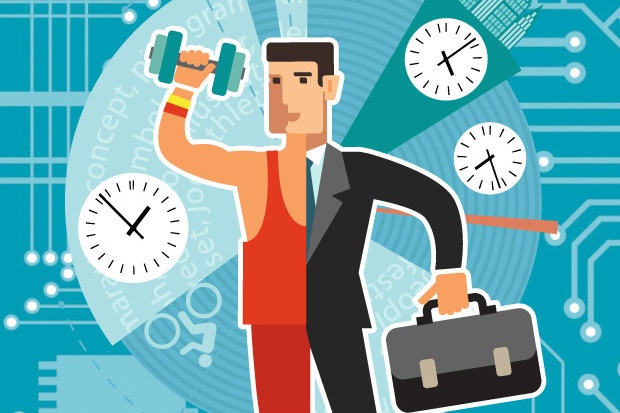 So he did do something about it. After receiving his biometric screening results, he started paying more attention to what he ate, taking the stairs more often in his eight story office building, and tracking his activity with a pedometer. Between June and November of last year, he lost 20 pounds – then the holidays came, and he "added a few back." We all know the holidays, with all the parties and cookies and cocktails, can be a challenge for people dedicated to a healthy lifestyle.
His daughter, a nurse, gave him a book on healthy dieting to help him get back on track. "I knew I was going to do it, but getting the book really fortified my efforts." His commitment to health has become a family affair, with his wife joining him on his journey. Focusing on nourishing, nutrient-dense foods has been key. "Oatmeal for breakfast," he says, "Chicken with vegetables for lunch." He's incorporating a lot of fresh fruit and green tea into his diet, and cutting back on salt and sugar. "The last year or two before the screening, I couldn't count how many Monday diets I started that ended by Tuesday afternoon." But this time, Mark has the extra motivation of his biometric screening results to keep him focused on his goals.
Those results have been such a great motivator for Mark that he recommends regular testing to everyone who has access to a biometric screening program. "It can be scary, but you need to know where you stand. Nothing was a surprise, but I needed it in writing in front of me. You can convince yourself of a lot of things when you don't have data. I'd imagine that going forward, having regular screenings would help hit that reset button again faster before getting out of control." As a matter of fact, he's going in for his annual screening soon and is excited to see how his results have changed from last year.
According to the Centers For Disease Control, if everyone in the United States received the recommended amount of preventive care – which includes the biometric screening process – we could save over 100,000 lives each year. These tests are invaluable in detecting health issues in the beginning stages, or preventing them altogether. A fact that's not lost on Mark.
"In retrospect, at first I was a little miffed about having to go through the screening, but I'm really glad it happened, because it put things in front of me, and decisions that I knew I had to make for a long time and put them in perspective."
Mark's thrilled with the way his wellness journey is going, and wants to give a shout out to the person who handled his screening. "Thank you for being very understanding in the way you spoke with me," he says, "Not shaming, but confronting me with the reality. It was very compassionate in the way it was done."
If you're curious about what your own biometric screening results might look like, give Wellworks For You a call today. (Mark said you should.)
(P.S. Looking to create a healthy, productive, and wellness-centered workplace? Check out our guide, "Promoting Wellness at Work and in Life."
Related Tags: Biometric Screening Program | What is Biometric Screening