There are a lot of corporate wellness programs out there. So, when the time comes to decide upon one to help your employees take the next step toward healthier living, you want to make sure you are getting the best. One way you may want to compare the different programs available is by checking the corporate wellness statistics about each one. However, many programs insist that results may vary based on participation.
Participation, of course, is all about engagement. How invested and involved are your employees from beginning to end? At Wellworks For You, we have unlocked the key to engagement with our unique programs and platforms, and we are excited to share the difference with you today.
Corporate Wellness Statistics
Agree: Engagement is Key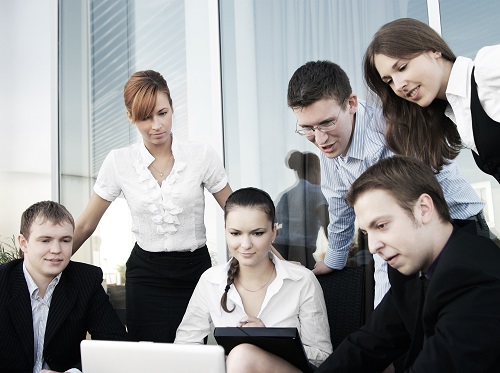 Nearly all corporate wellness statistics agree upon the key to a successful program. Of course, at the beginning of many programs, the hype and initial enthusiasm may give them the impression of engagement. However, unless these programs have systems in place for long term accountability, motivation, and support, their actual engagement may wane over time.
At Wellworks For You, we have anticipated these needs that go beyond the initial rallying cry and developed a unique platform to allow participants and managers to make and manage goals, report results, and celebrate progress. By seamlessly blending wellness with fully customizable technology, each participant's Wellness Portal serves as a center of accountability and motivation, boosting engagement for the long term.
Engaging Programs
Customizing our approach to meet the unique needs of your participants is one of the most effective and engaging strategies we have. This is why, at Wellworks For You, we have developed a variety of different programs to help you meet more of these wellness needs. From smoking cessation programs to pedometer challenges, you have a whole range of effective and engaging programs at your fingertips, each easily implemented through the same platform.
Other programs include:
Corporate lunch and learns

Disease Management

Health Coaching

Health Risk Assessments

Wellness Challenges
Along with this exciting range of programs, Wellworks also offers to help employers by managing these programs to keep things running smoothly. From incentive and reward management to medical claims assessments, we help you stay organized so you can see the improvements and return on investments being made.
Get Started with Wellworks For You
Wellworks For You is a Pennsylvania-based company dedicated to providing outstanding, engaging wellness programs to businesses all over the world. For more information about our different programs or what corporate wellness statistics have to say about them, please contact us today.