Most of us can agree that wellness, in theory, should be its own reward. Who doesn't want to live a healthier, happier life? And yet, in both our personal and professional lives, these ideas alone are not usually sufficient motivation for change. Instead, we need to see the specific benefits of corporate wellness or personal practices in order to get started on the path to better health. At Wellworks For You, we realize that data can be a great form of motivation. So, we are here to share three of the many amazing benefits of corporate wellness!
Lowered Healthcare Costs
A decrease in healthcare costs is one of the most obvious benefits of corporate wellness. Because wellness programs focus on both prevention and management of current health conditions, they can have long term impacts on the health, and potential healthcare costs, of employees. Smoking cessation programs and health risk screenings can give employees the opportunity to take charge of their health before bad habits are able to turn into unpleasant and expensive health problems.
Increased Morale & Loyalty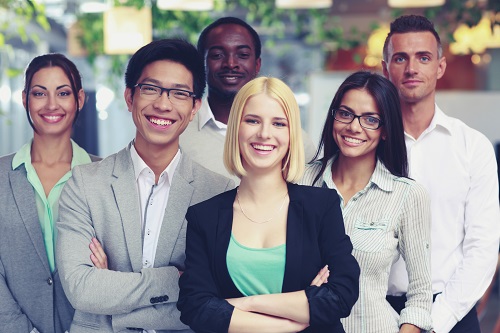 It is no secret that when people are healthier, they tend to be happier as well. However, did you know that a wellness program can actually affect the way employees feel about their jobs? Studies of the benefits of corporate wellness have found that when a company offers a corporate wellness program, employee loyalty and morale are significantly increased! When you offer a wellness program, you are demonstrating your concern for employees and their lives even beyond the walls of the office. Participants notice this and tend to feel greater loyalty to the company.
Reduced Absenteeism
When wellness is not a priority in the lives of employees, absenteeism can be a significant problem. Absenteeism, when employees regularly miss work, can create significant delays in production or progress. When one or more members of a team is out sick, everyone is prevented from working to their fullest potential. Reducing absenteeism, then, can be one of the great benefits of corporate wellness for everyone.
More
Benefits of Corporate Wellness
Lowered healthcare costs, increased loyalty, and decreased absenteeism are only a few of the measurable benefits of corporate wellness initiatives. These alone can demonstrate a clear return on investment for companies like yours which take an interest in the health and wellness of their employees. For more information about how your company and employees could benefit from such a program, contact Wellworks For You today!