If you are a company looking for a way to make a greater return on investment (ROI) for your company and employees, you may have tried many different alternatives. One alternative you may not have tried is investing efforts into a wellness program. If you are considering this you are probably wondering about the advantages of corporate wellness programs. These types of programs are growing in popularity among many businesses seeking to build health and wellness into the company culture. The programs improve an area of employees' well-being through an incentivized structure to help them learn about better self-care or take on new habits of exercise.
What are the Advantages of Corporate Wellness Programs?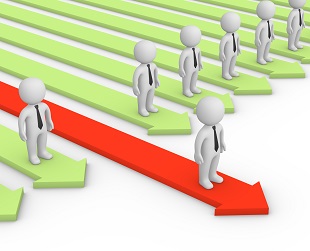 There are many advantages of corporate wellness programs when they are designed using thorough company research and developed to fit appropriately with team needs and budget. First and most obviously, they provide a long-term strategy for lowering healthcare costs. Numerous studies have shown how costs can be cut by implementing wellness programs. For example, in a recent 2011 study in the American Journal of Health Promotion, it was shown that healthcare costs rose at a 15 percent slower rate among employees whose companies offered wellness programs.
At the same time as cutting costs, wellness programs have been correlated with higher employee productivity, lower absenteeism, and a generally better company culture. Companies with wellness programs show positive employee morale and an increased sense of company loyalty. These benefits of a wellness program create one more reason for you to be able to attract and retain the best.
Why Wellness Works for You?
At the top of the industry, Wellworks For You runs the gamut of wellness programs. We have over 15 customizable programs which cover every aspect of the wellness industry—whether you are looking for dietary lessons, risk cessation (such as smoking), personal coaching, walking or other fitness-related activities. All of these programs provide various advantages of corporate wellness programs. Our professionals are team-oriented and always looking for ways to maximize your company's benefits by carefully developing a plan that fits your specific needs.
Wellworks For You stands out in the industry for its high-tech and cost effective wellness technologies, such as reporting assessment systems, pedometers, and virtual tourguides for the occasional "European tour!"
For more information, please contact us today.