As the leaves begin to change colors and the year is winding down, it is time to reflect on some of the corporate wellness trends 2014 has brought our way. Most companies started off the year still debating about rewards and penalties after controversial announcements by CVS and Penn State. This discussion involves their healthcare, which penalized those not working towards a healthier lifestyle. Although the conversation is still ongoing, as the year went on, other questions, ideas, and innovations have come to the forefront of the corporate wellness world.
As each business tries to figure out how to cut healthcare costs, inspire employees, and create a more productive workplace, some exciting new trends have developed that have our team at Wellworks For You excited to share!
#1. More Creative Wellness Strategies
It's no secret that technology has been advancing at a mind-blowing rate. So, it is no surprise that it is at the root of more than one of the corporate wellness trends 2014 has ushered in.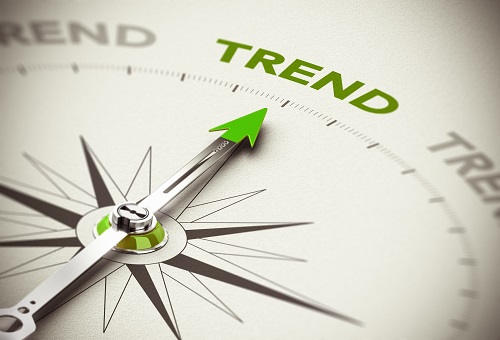 Wellness programs have tapped into the fact that smartphones, tablets, and other technology has become nearly ubiquitous. Instead of panicking about the fact that everyone is always plugged in, creative wellness advocates have harnessed this technology to provide more creative wellness strategies.
New apps can provide exciting and personalized motivation to meet wellness goals; for a great example, check out Wellworks' Pedometer Program, WellTrek! WellTrek allows participants to track their progress using a pedometer; it then allows them to virtually follow custom routes around the world, from Canada to Australia! This creative innovation turns every step into an adventure and provides exciting motivation for participants.
# 2: Improved Data Management
Along with an increase in creativity for wellness programs, advances in technology have also brought us solutions for one of the perennial problems of corporate wellness programs: data management. As an employer or manager, you understand the importance of tracking results, especially on a corporate level, to see if your wellness program is actually providing a return on investment. Now, customizable apps and portals allow participants to easily report results which can be collected and organized at the click of a button!
# 3: Involving the Mind
Finally, we move from the mind to microchips as we continue to review the corporate wellness trends 2014 has bought our way. Increased attention to mental health has brought questions of focus, motivation, happiness, and even creativity into the realm of corporate wellness. As this discussion continues to unfold, no doubt we will see more emphasis on the ways to include the mind in new corporate wellness strategies.
Learn More About the
Corporate Wellness Trends 2014
Has Inspired
At Wellworks For You, we are excited about the many corporate wellness trends that have developed over the course of the year. If you would like to learn more about these and others, or would like to see how they might fit into your own wellness strategy, contact us today!