Often, when we think of healthcare and medicine, we only think of responding to something that has gone wrong. We think of restoration, or fixing things. However, recent changes in the way we think about wellness have brought preventive practices to the forefront as an important aspect of overall wellness.
For you, as the employer, promoting preventative practices can have a major impact on your company. Reduced healthcare costs may be one of the first benefits that come to mind, but they are certainly not the only one. A health and wellness program can transform your company at every level, and partnering with a wellness company can enhance this transformation even further!
Benefits of Working With a
Wellness Company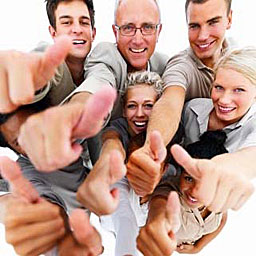 Working with a wellness company is one of the most effective ways to begin your business's transformational journey. These businesses are dedicated to helping employers like you establish programs which will inspire both preventative and restorative care. Employees whose workplace offers the services of a wellness company not only begin to live and feel better, including fewer sick days and higher productivity, but they also experience greater loyalty. After all, they see their employer investing in their health and wellness, and they also experience a decrease in personal healthcare costs. These factors create greater employee retention rates while also offering a competitive asset for recruitment.
A Variety of Program Options
A good wellness company will offer a wide variety of program options for you to choose from. Wellness programming, like any aspect of health, is not one-size-fits-all. If you are primarily interested in motivating employees to exchange a sedentary lifestyle for more movement, perhaps a Pedometer Program would be the way to go. Or, if you are concerned about managing existing conditions, health coaching or disease management might be a more effective option. Whatever program you choose, it is important that it is engaging and holds participants accountable while encouraging them to meet their goals.
Wellworks For You
Wellworks For You is one such wellness company, based out of Pennsylvania. Whether your business is large or small, our programs and platforms can be adapted to engage your employees. By blending our unique technology with a comprehensive understanding of what it takes to promote overall wellness, we can offer you the greatest employee participation with a real return on investment. As bodies and minds become healthier, you will notice a significant change for the better in the atmosphere and productivity of your workplace.
For more information about how we can help you promote wellness at work and in life, contact us today!