At your business, you understand that corporate wellness is more than just a trend. It is a positive step that your team can take to transform your workplace. From increasing energy and creativity to lowering healthcare costs, the return on your investment in an effective wellness program is clearly dynamic, and it is time for your business to take part.
Of course, when it comes to choosing a program for corporate wellness, West Chesterbusinesses have a variety of options. Some offer one-size-fits-all programming, and others supply seemingly endless ideas to get started, leaving you to figure out the follow-through. However, there is only one wellness company that can offer you a variety of engaging programs which you can easily customize and carry through for your employees. There is only one Wellworks For You.
The Corporate Wellness West Chester Trusts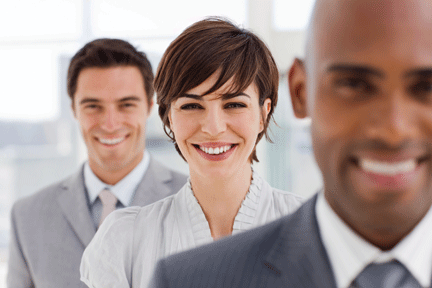 Wellworks For You offers the best approach to corporate wellness. West Chester-based, our reach extends throughout the world as we supply businesses of all shapes and sizes with the wellness services and technology they need.
We know that the key component of a successful program is engagement, and so that is our main goal. Through company-wide integration and effective communication, we help employers like you design, maintain, and manage engaging programs that deliver a clear return on investment.
A Variety of Engaging Programs
We realize that not every business's health and wellness goals are the same, so we offer a wide variety of engaging programs to help you get started. If your first goal is educating employees about healthy practices, consider beginning with one of our Corporate Lunch & Learns or a regular newsletter. If you are instead looking for a program that will get your whole office on their feet and energized, consider a Pedometer Program or similar Wellness Challenges. Through incentives and tracking personal and corporate goals, these programs engage participants on multiple levels. Disease management and health coaching are other areas in which we offer a uniquely integrated approach. Whatever your goals for corporate wellness, West Chester's Wellworks For You can help.
Uniquely Customizable Platforms
Just as we realize that each business is looking for different sorts of programming, we also recognize that your management technique need to be customizable as well. We have developed a proprietary platform which allows you to design and manage the Wellness Portal that your employees use to track and report their progress. You are at the helm of whatever wellness program you begin, and we are here to help make your vision a reality.
For more information about how to begin using our programs or platform with your employees,contact us today!