Insurance costs, sick days, unproductive unhappy employees, these are all problems that are currently being faced by employers. Having a wellness program is a great step towards combating these issues and having a healthier and happier workforce, not to mention the potential financial break when it comes to insurance expenditures. However, just having a wellness program in place is not enough to accomplish these goals. To get the healthier, happier workforce you desire you must be actively engaging employees in health.
Don't feel overwhelmed at the prospect of having another task added to your busy job. Chances are that within your wellness program you already have pieces that are engaging, or some that with minor adjustments can be used to engage your employees. Before we get into the details of how to engage your employees in health we must first identify what engaging employees in health is.
What Does It Mean to Be Engaged In health?
When you are engaged in an activity, you are interested and actively participating in it. Think about the level of effort you put in when you are playing a game you are interested in, having a captivating conversation, or working on a hobby you are passionate about. You experience a level of commitment, which leads you to want to participate. This is what you want to have happen with your employees and their health. You want them to be interested, captivated, committed and engaged in improving their health.
How To Effectively Begin
Engaging Employees In Health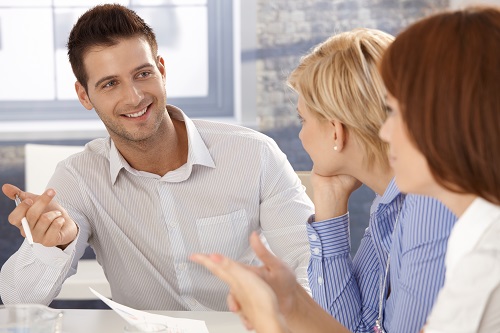 The best way to engage your employees in their health is to make it relate to them (personalize), fun (interactive), and motivating (incentives).
Personalize – There is no cookie cutter solution for wellness that works for everyone, that is why engaging employees in health can be tricky. In order to help raise engagement it is important for employees to be able to feel like they can personalize their plan, to make it custom to their needs. This can be done by:
Offering more than one program to help employees address their individual wellness weaknesses (exercises, nutrition, high blood pressure etc)

Having a customized wellness portal for those in the programs to be able to track and see their progress
Interactive – In order to maintain interest, it is important to provide participants with a level of interaction with others in the program and/or to have programs that involve some kind of activity. A walking program, having meetings, webinars, lunch and learns related to the program are great ways to do this.
Incentives – Incentivising participation in wellness programs helps to motivate employees to participate in wellness. Small rewards can help provide additional motivation for employees to participate in differing wellness programs. Offering extra lunch time, days off, gift cards for nutrition/exercise are just a few ideas of what can be used to incentivize a wellness program.
For more information or assistance engaging your employees in health, please contact Wellworks. We look forward to helping you enhance your wellness program!