Understanding Wellness and the Affordable Care Act
With the implementation of the new Affordable Care Act, there are many ways in which the ACA will affect current health and wellness programs. Understanding wellness and the Affordable Care Act will be essential to continuing to provide your employees with the best possible health and wellness opportunities. The ACA's goal is to promote healthier workplaces all across the country and the act encourages engagement and involvement in current workplace wellness programs.
The new proposed rules went into effect on January 1, 2014, so they are now current and valid. These new standards continue to support wellness programs in the workplace, while attempting to update certain relevant standards. This involves programs that are participatory and well as programs that are nondiscriminatory, health-contingent wellness programs. Whether programs are mandatory or optional, the ACA has new standards to protect both employer and employee while still maintaining a degree of flexibility in the rules.
Rules that Protect Employees
Understanding wellness and the Affordable Care Act begins with standards for employees. Employees, or consumers of the wellness program, must be protected from any unfair practices, whether accidental or intentional on the behalf of the employer. Health-contingent wellness programs must comply with these new standards: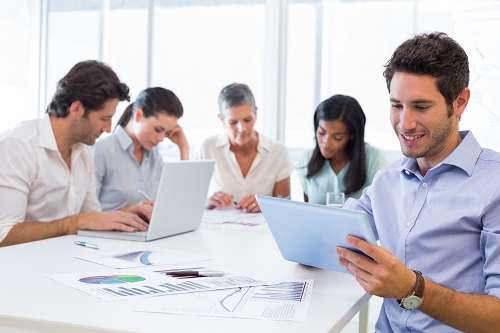 Wellness programs should be designed to be available to all employees. There also must be alternative options offered to those who have current medical conditions that would affect their engagement or involvement.

Alternative options for qualifying for rewards should be communicated in simple language, so employees understand how to qualify, or how to seek out alternative options for qualification.

Wellness programs must be designed to prevent disease and promote health and wellness. They must not be overly burdensome for participants.

Programs must offer reasonable means of qualifying for any rewards offered if the reward is based on measurements, tests, or screenings.
Rules that Create Flexibility for Employers
There are also changes that promote flexibility for employers in how they structure their wellness programs and what they can offer their employees. These new rules are:
Increase the maximum rewards available for health-contingent wellness programs from 20% to 30% of the total cost of health coverage.

Further increase the maximum reward up to 50% for smoking cessation programs.

With these new changes in place, employers are better able to offer their employees a great discount on healthcare. Employers can be more flexible in programs and options that they offer their employees.
If your wellness program already complies with these ACA standards, then you're doing great. If it does not, a few tweaks and adjustments here and there may be required. If you're still struggling with understanding wellness and the Affordable Care Act, don't hesitate to contact us. We can help walk you through all the changes that are happening.
The Research Proves It
The reality is that workplace wellness programs truly benefit both employers and employees. Research has proven that corporate wellness programs can:
Promote healthy behavior

Improve employees medical and wellness knowledge

Reduce workplace exposure to sickness, injury, or dangerous substances

Assist employees in getting necessary screenings and follow-up care

Reduce absenteeism and sick days

Motivate employees to care about their health
All of these benefits are just the beginning of the many advantages associated with implementing a workplace wellness program. There are many additional reasons to promote health and wellness at work. Understanding wellness and the Affordable Care Act will help your corporate wellness program take advantage of those many benefits.
If you're interested in better understanding wellness and the ACA, or if you want to start your own corporate wellness program in your workplace, contact Wellworks. We can provide you with all the information you need to know.