Corporate Wellness Redefined
Corporate wellness programs have focused solely on weight loss in the past. This is because 2/3 of American adults are either overweight or obese. But a healthy lifestyle is about much more than your weight. Diet, exercise, mental attitude, healthy balance between work and family – all these factors affect your health. Focusing on your employees overall well being can prove more helpful and conducive to lifestyle changes than just a basic weight loss program. You can use wellness risk stratification to group your employees into different categories. Using this strategy will allow you to custom tailor your wellness program to each specific group.
Wellness Risk Stratification
Wellness risk stratification is just a fancy title for managing and organizing your corporate wellness program participants into categories based on certain factors. Different employees will have different family histories, different medical conditions, and various levels of proper diet and exercise management. There are five categories that you can arrange employees into.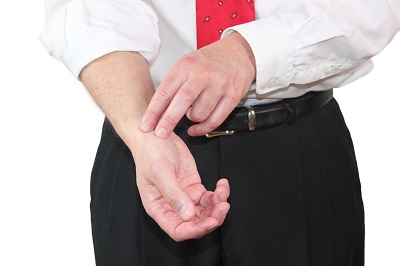 The first group is for those who have no known risk. These employees may need support to stay healthy, participate in the wellness program, and keep on track, but they don't have any bad health habits or chronic conditions to deal with.

The second group is the low risk group. These employees may have one bad habit like smoking or one chronic medical condition that is affecting their health.

The moderate risk group is the third group. Members of this group have one or more chronic conditions and require direct action and involvement to improve and benefit their health.

The fourth group is the high risk group. These employees have more than one chronic condition combined with poor health patterns that will most likely result in more health complications in the future.

The fifth group is the priority group. These members have indicated high risk factors in more than one area and are likely to experience sickness or illness within the next month.
Using these categories, you can utilize wellness risk management to create an engaging wellness program for each group. This will help everyone see where they can improve and how to go about becoming healthier. It's not just about weight loss – it's about the whole picture. Some employees may have a healthy weight but are smokers or dealing with a chronic and painful medical condition. Wellness is not about weight, it's about a holistic perspective.
Wellworks For You
If the thought of starting your own corporate wellness program is a daunting one, contact Wellworks for You. We specialize in providing corporate wellness programs complete with wellness risk stratification tools to help you engage your employees on a journey of wellness. At Wellworks, we believe that healthy bodies and healthy minds will create a healthier work environment physically, emotionally, and financially. Wellness programs have a high ROI and are a great investment to make. For more information, visit our website and learn more or contact us directly.