What is a Corporate Wellness Firm?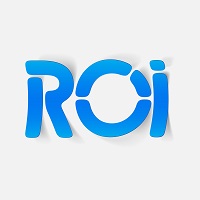 A corporate wellness firm provides a variety of wellness services to all kinds of companies. Wellworks For You assists employers in designing a customized and personal wellness program for their company. With a great ROI, wellness programs are taking the corporate world by storm. If you're looking to lower corporate healthcare costs, save money in the long run, and help your employees become more healthy, a wellness program is just what you need to consider.
Seeing The Big Picture
A quality corporate wellness firm will always retain the ability to look at the big picture. Though each employee should have their own personalized wellness services, a corporate wellness company needs to be able to keep a holistic perspective.
Remember, wellness should not just be equated with losing weight. Many diseases and health conditions are preventable. Your workplace wellness firm should focus on preventative measures and encourage employees to live healthier lives, which will vary based on the individual. In order to keep the big picture in sight, you should always install some sort of metric or measurement structure. Employees can measure their progress and you can see if your investment in a wellness program is reaping worthwhile benefits.
Making Resources Easily Accessible
A corporate wellness firm is only as good as the resources and structure that they can provide. Quality resources include:
· Onsite fitness center or gym membership to a local gym
· Access to health coaches
· Smoking cessation programs
· Comprehensive reporting
· Corporate Lunch and Learns
· Incentives
· Preventative screenings
· Wellness challenges
· Weekly newsletters
· Health assessments
· Health fairs
· And much more
A good wellness company can encourage your employees to become healthier while actually giving them the tools to make a difference. Having resources close at hand is one of the keys to having a successful corporate wellness program.
Adapting to Different Budgets
Any workplace wellness firm should be able to work with your budget. Whether it is large or small, there is always a way to implement a wellness program that runs successfully no matter your budget. The key is small steps and quality resources. Your corporate wellness company can do all the research for you and find out how to best maximize your budget. Local health vendors will often come in and present for free. Fundraisers can be a way to get employees to rally around a common goal. We have even seen a company vegetable garden become a huge hit as each employee took turns caring for it.
Customizable and Personal
The best corporate wellness firm will be able to keep the big picture in mind, provide quality resources, and work with different budgets. They will also provide you with a customizable and personal corporate wellness program that best fits your company. Each company is different – your wellness program will be determined by your budget, how many employees you have, how much time you want to dedicate to it, and how much of a priority it is for your business. With all those factors in place, you need a company that will take everything into account and give you wellness options. You can pick and choose what will work best with your company.
For more information, contact us at Wellworks.