Corporate Wellness Assessment Tools
: How They Work
Corporate wellness assessment tools work by collecting and sorting data about a corporate wellness program in an attempt to create or improve the program and better meet the needs of all participants. These tools come in a variety of formats and can be utilized in different ways depending on the specific needs of any given company.
Wellworks For You works to create, implement, maintain and manage successful corporate wellness programs for companies of various sizes that are located all over the world. We believe that much of our success has been a result of our focus on customization. Utilizing corporate wellness assessment tools both at the beginning of our work and throughout a program's lifetime is a major part of our process.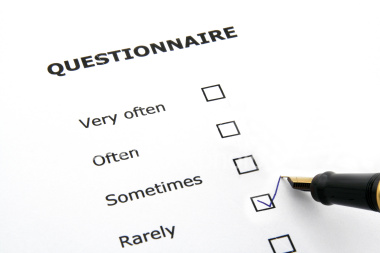 Before creating a wellness program for any of our clients, we use a combination of:
Surveys

Cost benefit analysis

Questionnaires

Focus groups
to collect factual data on the needs of a particular employee population. From this data we also gain an initial overall sense of the company and current level of wellness. Our staff has come to understand that every group that looks to us to develop a program has specific needs. Understanding what those needs are and creating an approach that will meet those needs can only take place after a thorough examination is done.
Corporate Wellness Assessment Tools
: What They Accomplish
The benefit of utilizing corporate wellness assessment tools cannot be overstated. What our company is able to accomplish as a result of our findings and analysis of collected data will far outweigh what any other program will be able to provide. These tools provide valuable information about the current strengths of an existing program, areas of potential improvement, specific wants and needs of current and potential participants and much more. Understanding this information equips a managing staff to make the changes necessary and improve the program
Many times, without the help of a professional company like Wellworks For You, corporate wellness assessment tools will not be utilized for lack of time, knowledge or resources. Wellness programs that rely on general programming are simply not as effective as those that are born out of and continue to grow from a deep concern for unique needs.
For more information about how Wellworks For You can help your corporate wellness program succeed, contact us today! Our staff looks forward to getting to know your company inside and out and creating or developing the perfect plan for your program.