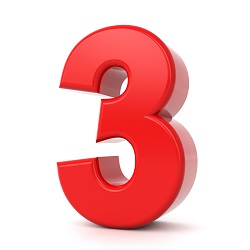 Are you an owner or CEO looking to get the best executive wellness program underway at your company? Look no further than the professional corporate wellness program management company, Wellworks For You. We will go above and beyond your expectations to help you provide the highest quality program for your staff.
1. Customization
At Wellworks For You, we believe that a quality program begins with a thorough understanding of the company it is being developed for and of the individuals' needs it is going to meet. Many companies in the industry use a simple cookie cutter approach when it comes to developing executive wellness programs. We believe that a program will not reach its full potential or meet the needs and goals of our clients if it is not completely customizable.
Every company is unique and every set of executives we work with inevitably has unique goals for their business. When our staff begins designing the best executive wellness program for your employees, they will do so with clarity of goals and we will work to provide programming specifically catered to meeting those goals.
2. Program Variety
When we develop a wellness approach for any of our clients, we choose particular programs and activities to help participants reach their health goals. Each of our individual activities can be customized further to achieve this goal. Unlike many companies in our industry, we do not simply rely on one or two types of programs or the same old ideas rehashed over and over. Rather, our list of current services offers dozens of unique activities and educational resources for you to choose from. We realize that there are always new needs arising and so we are constantly staying ahead of the curve with our research and development of additional offered programs.
3. Proven Success
When you want to be sure that you are going to get the best executive wellness program possible, you can trust that Wellworks For You is the premier company to work with. Our proven track record of success and our vast experience set us up as a trustworthy provider of these services. Our clients report outstanding ROI statistics and are always pleased with the results of our work. Participants of our programs find it easier to make healthy lifestyle choices, which leads to an overall happier, healthier, more motivated and more energized workforce for our clients.
{{cta('ae1cb444-c19d-4297-aac6-0d14bb41bebf')}}