With the implementation of corporate wellness programs becoming more and more popular among a wide variety of companies, the need for quality management services is also on the rise. When you're beginning a new program, it is important to make sure that you know you've hired the best wellness management company for your business.
Wellness in the workplace has become a $6 billion dollar industry annually and there are several key reasons why it is a thriving trend…and a trend that (we believe) is here to stay! Wellness management programs are beneficial to corporations and their employees because they:
Reduce healthcare costs

Offer a high ROI

Promote a balanced view of health
But all wellness management companies are not created equal. Be sure you have hired the best one by reviewing our list of three key characteristics.
#1: The Best Wellness Management Company Focuses on You
The best wellness management company will always focus on their client – that's you! One of the greatest qualities of a corporate wellness program is its flexibility. A management company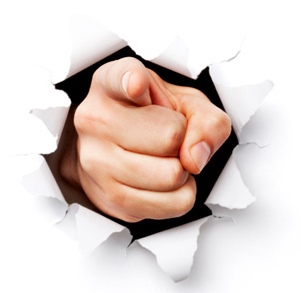 should always offer you and your employees a customized package. You may be a small business with only a few employees or a large company with a staff of hundreds. Whatever your company looks like, your wellness management company should create a customized program with your company specifically in mind. They should be available to answer all your questions to your satisfaction. And, of course, they should continuously work with you and your employees to facilitate wellness services that are beneficial and relevant.
#2: They Provide the Access You Need
Wellness programs are only successful when they provide you and your employees with access to great resources. All of the best wellness management companies offer their clients access to exclusive information and tools. This includes access to a custom wellness portal for your company that gives you and any participating employees a "hub" for participating in and tracking programs. An online portal will allow you to assess and organize your wellness program in a quick, easy manner. It will also allow your employees to have a central location where they can find anything they need to know related to wellness, their personal goals, upcoming events and the program in general. This is an essential and convenient feature to any wellness program.
#3: They are the Experts
One of the most important reasons to hire only the best wellness management company is that they will be experts in the field of health law. Corporate wellness programs can introduce some complex rules and restrictions, especially when it relates to confidential information, health insurance, and medical services. You don't have to worry about dealing with any of that if the company you hire is experienced in managing these issues. They can help you stay on track with any necessary compliance standards and offer you quality advice on legal matters that relate to wellness and health. They're trained to understand it, so you don't have to.
If the wellness management company you're considering hiring has all three qualities, then congratulations! You have found a quality provider to work with. If they put your needs first, allow you access to everything you need, and deal with the legal side of things for you, your wellness program is sure to be a success. For more tips and advice on wellness programs or wellness management, feel free to give us a call or request a free trial of our portal.