If you're an employer trying to cut costs and build employee morale, it's time to get serious about implementing a comprehensive wellness program in your workplace. As an experienced wellness management company, we can help. Call Wellworks For You to learn how we can help you get a wellness program started or assist you in improving the one you already have. Many managers and CEOs come to us wondering how they can boost participation in their wellness programs. Today, we're offering 3 simple and successful wellness program rules to get your program really moving.
3 Simple Wellness Program Rules You'll Need to Follow if you Want Your Program to be a Hit
1) Communicate/Advertise
A wellness program usually doesn't become a smash hit in the workplace all on its own.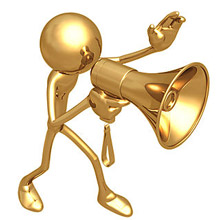 Taking some time to think of ways that creatively advertise the program to employees will prove to increase its success and boost participation. Employees can't be involved with something they've never heard of and won't want to be involved with something that isn't pitched to them in a persuasive and engaging way. Think beyond workplace newsletters and memos.
Try putting on a wellness program launch with special events like cooking demonstrations or a company-sponsored lunch.

Maybe there are current members of the program who would be willing to share their experiences via a blog, a short video or a presentation.

Perhaps attention grabbing and mysterious kinds of posters could be designed and placed around the office.
There are so many methods for spreading the word, just make sure you do it! This wellness program rule is a must.
2) Customize
Every employee is different and his/her needs and preferences may vary immensely from the coworker's in the next cubicle over. While a wellness program needs to have certain elements that are standardized, many components have the potential to be customized to specific participants. Customization is an important wellness program rule that should be followed if you want to see growth. Employees will inevitably be more interested in the program if they know that it can target and help their particular needs. Some easy ways to quickly customize your program are:
Having health coaches available to work one on one with clients

Offering multiple ways to participate at one time (for example, run a smoking cessation program as well as a pedometer challenge in the same month)

Offer different types of rewards

Give each participant access to their own login-protected wellness portal for tracking goals
3) Keep it Varied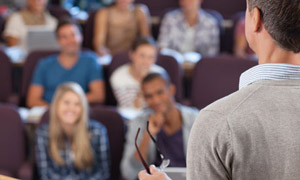 Dieting and exercise are great topics for a corporate wellness program to address, but your employees have more to focus on than just what they eat and when they workout. Wellness covers a large range of issues and your wellness program should include ways for employees to focus on all of them. While physical health is a huge part of a wellness program, topics like mental and emotional health can also be considered. Consider providing discounted or free counseling sessions for those who may be interested. Or you could offer lunch seminars where employees can hear a lecture or have a discussion with a motivational speaker or a spiritual leader from the community. Offering more ways to participate will inevitably make your program more attractive to more people!