Ask any employer and they'll tell you…the corporate costs related to health care have been steadily rising for the past couple of decades. Those businesses that had enough forethought to do something about it implemented wellness programs a long time ago. But for others, the reality is just sinking in. It's time to make some changes and corporations are realizing that having a comprehensive wellness program is part of the key to staying afloat in these changing tides.
But no matter whether you've been running a successful program for many years or your business is new to the idea of starting a workplace wellness initiative, there are a few things every employer needs to know when it comes to wellness legal issues at work.
Awareness of Wellness Legal Issues Could Make or Break Your Company's Program
Back in 1996, the Health Insurance Portability and Accountability Act (better known as HIPAA) put into play regulations that protected employees from discrimination within the contexts of wellness programs.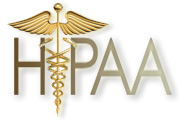 Now, as of January 2014, there is new legislation – The Affordable Care Act – that is building on HIPAA regulations and once again changing the landscape for corporate wellness programs all over the country.
These changes are certainly manageable and especially with the help of a professional wellness management company like Wellworks for You, businesses should still be able to run effective programs and count on a great ROI as a result. But keep in mind that if you fail to stay informed about wellness legal issues and don't comply with new regulations, your wellness program could actually end up costing you in the long run.
The Affordable Care Act accomplishes the following:
Increases the max reward to 30% of coverage costs

Gives authority to the Departments of Labor, Health and Human Services to increase that amount to 50% when deemed appropriate

Allows for the awarding of grants to smaller companies for the purpose of establishing a wellness program

Gives mandate to the Center for Disease Control to observe and analyze the effectiveness of these programs
Beyond understanding some of these basics, there are two major issues that every employer should consider as they make plans for the future of their wellness programs.
2 Major Wellness Legal Issues to Keep in Mind
#1) Properly Identify Disabilities
The Americans with Disabilities Act (ADA) established the law against unfairly withholding employment privileges (this includes benefits associated with health care) from those who are disabled. While the law is somewhat unclear, companies could be penalized even for certain required medical exams and inquiries unless they can be proven to be necessary for the job itself. So, be careful about how you conduct biometric screenings and healthrisk assesments.
The other part of the equation with the disabilities issue is that companies have to also carefully identify what conditions are considered "disabilities" in the first place. Since the ADA defined this term very broadly, those who are obese or addicted to substances can fall under this protection. This can obviously become tricky when implementing wellness programs that revolve around weight loss and smoking cessation. However, corporations should be in the clear if their programs are voluntary. Anytime you implement a required program, it is best to have the assistance of a professional wellness company on your side to ensure that you are in line with the laws concerning individuals with disabilities.
#2) Steer Clear of Genetic Info
The Genetic Information Non Discrimination Act (GINA) made it unlawful for companies torequire their employees to deliver genetic information that would be then used for "underwriting" purposes. This would include using family history, for example, to determine eligibility for health discounts or care-related incentives, etc. As long as you are aware of the laws surrounding GINA, your company should not have a problem with this wellness legal issue. The easiest way to avoid any penalties is to simply remove requests for family or genetic details from all of your paperwork, assessments and questionnaires.
When it comes to complying with the law, it's no time to mess around. Hire a wellness management company like Wellworks For You to take care of the legal details surrounding your program so you can rest at ease and enjoy the benefits without stressing over the potential problems. Download our free resource on wellness compliance or call us today for a consultation!