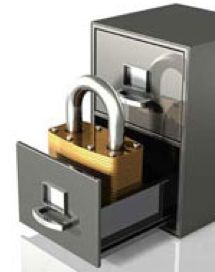 With many companies deciding to implement wellness programs in their workplaces, it is important to understand some of the legal background to wellness programs and wellness compliance. Since these programs utilize personal medical information, many wellness programs and initiatives are subject to several federal and state laws. The most discussed laws are those relating to the Health Insurance Portability and Accountability Act (HIPAA).
Wellness programs are a welcome addition to any office, but some research must be done first in order to properly implement and run them. Consider what type of wellness program you would like to execute and then decide how to ensure wellness compliance for your program. Though there are various types of wellness programs, we will focus on proactive or preventative wellness programs. Once enacted, there are two types of these programs. One type is subject to HIPAA restrictions and standards by law. These standards apply to health plans and prohibit discrimination in a variety of categories. The other type is not subject to HIPAA restrictions. Read on to decide which one best fits your vision for your wellness program.
Wellness Compliance: Programs Subject to HIPAA Restrictions
Depending on which type of wellness program you pick, your wellness compliance guidelines will be different. When focusing on preventative action and behavioral changes, proactive wellness programs are the top choice. Some of these types of wellness programs are subject to HIPAA regulations. The condition that determines a HIPAA wellness program is if the reward for participation in the program is related to a healthcare plan, like a discount or deductible waiver, and is dependent upon the employee demonstrating or complying with a certain standard connected to a certain health factor. Basically, the incentive for participation is related directly to a health plan.
The bottom line:
If your wellness program's health plan bases a reward or penalty on the absence or presence of a health risk factor, it will be subject to HIPAA regulations.
For example, if your company offered a smoking cessation wellness program in which employees were rewarded for not smoking or penalized because of their high cholesterol level, you would be implementing a wellness program that would require wellness compliance to HIPAA rules.
Wellness Compliance: Programs Not Subject to HIPAA Restrictions
If you would rather put into operation a wellness program without the added hassle of wellness compliance to HIPAA regulations, then you may want to consider the other type of program approach. Wellness programs that are not subject to HIPAA restrictions involve rewards for participation only and those rewards are either not related to the healthcare plan or the reward
is not reliant on meeting a standard related to a health status factor. So, the motivation for employee participation could be a gift certificate, but it must be made available to all employees, not just those participating. Or, the reward can be a deductible or premium discount for the health plan, but it must not be dependent on meeting any health risk factors or standards. Health risk factors include conditions like medical conditions, genetic information, medical history, disability and more.
The bottom line:
To have a non-HIPAA wellness program with appropriate wellness compliance, you must not discriminate in any way among your employees, whether they are participating or not.
For example, you could not require an employee to complete a particular action without then being subject to HIPAA regulations. While workplace health initiatives can be fun and exciting to implement, the legal aspects of doing so are certainly the complicated side of beginning a wellness program.
If you still have questions or would like more information, feel free to visit our website or call us for a consultation. Wellworks for You has been working in this industry for years. We know the laws in and out and can help you execute a program that is rewarding for employees, profitable for your business and HIPAA compliant!
{{cta('10f65bc9-50df-46e9-b0ef-32aa7c29c47d')}}