Wellness fairs should be fun and engaging and should provide exhibits and activities that allow participants to come away with a greater understanding of personal wellness and how to make healthy choices.
If your business is considering a health fair the best you can do is to hire DC event planning company to guarantee the success of your event.
There are so many possible activities that could be included in a wellness fair and you will need to make your choices based on which vendors are available as well as the kind of crowd to which you are catering your event. While most corporate events stick with the usual health screenings, nutrition counseling, and fitness instruction activities during health fairs, the truth is that you can really get as creative as you want. In fact, if you are planning a health fair event for your staff and you are making it open to families as well, there are even more possibilities to help make the fair fun for all ages!
3 Family Wellness Fair Ideas You've Probably Never Heard Of Before
1. A Crafting Table
How can doing crafts help educate people about health? A crafting table at a wellness fair may seem silly at first, but giving participants (adults, teens and kids alike) the chance to make something colorful and creative with their own hands can actually inspire them to be more aware of health issues. Have someone manage this table with the goal of engaging guests in casual discussions about health issues and being available to answer any health questions that may arise. The table could be even more specifically catered to one area of health, such as food choices, for example. If you'd like to take advantage of this unique wellness fair idea, here are a few examples of items that could be made by participants at a craft table:
inspirational magnets (you would need to provide blank magnets and crafting supplies such as markers, glitter, stamps, etc.) that could be placed on the fridge to give reminders about healthy eating choices

wellness journals (you would need to provide some sort of blank journal and crafting supplies like magazines to clip from) that could be used to keep track of diet, weight, fitness and other wellness activities and also to record inspiring quotes or goals
2. A Puppet Show
Participants of all ages appreciate a break from the norm and will enjoy some silly entertainment. Having puppets do the talking about topics such as smoking cessation or weight loss can take the edge off of these sometimes taboo issues. If children are attending the fair, offer to involve them in the skits as audience members or to have them come back stage and actually be a puppeteer!  Easy to use sock puppets can provide child participants the opportunity to be a part of the show. Hands on approaches like this one will educate in a fun way and will be experiences that kids will remember for a long time. This can be a very creative way to make a lasting impact on a child's health and wellness.
3. Handwashing Station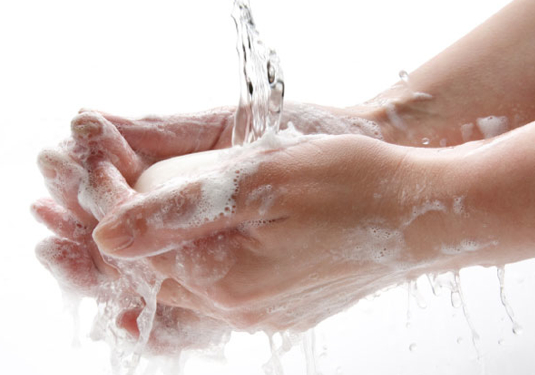 This one small health habit canmake a world of difference when it comes to fighting off germs. To demonstrate how important hand washing can be, incorporate this wellness fair idea to allow participants to get their hands dirty themselves. This simple booth will be engaging for all ages and is a great, easy to understand visual. Allow people at the wellness fair to cover their hands in glitter or colored sand. After applying the "germs" have participants wash their hands in clean water and then also in clean water with soap. Explain how soap can be more effective than just water when it comes to getting rid of germs and show them how much more glitter or sand is removed with the soapy water. Participants could also shake one another's hands or give high fives to demonstrate how quickly and easily germs can spread.
We hope these few wellness fair ideas were helpful in sparking your imagination. Health fairs can be fun for everyone and your company can customize an event that is unique and memorable! For help organizing your fair, call Wellworks for You today!